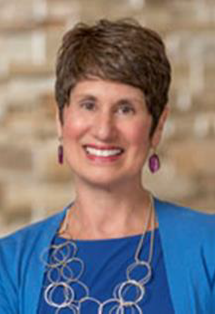 Jenny Davies, Co-Chair of this year's upcoming New To Healthcare Conference, sat down with the editors of the HFMA blog to share what we can expect at this year's revamped conference. It's not too late to register for the conference which is coming up next week, 10/28.
Blog: Who is the target audience for this conference?
Jenny: The New to Healthcare Conference is a great overview for those starting their careers in healthcare finance and for those shifting careers. (I would encourage students who are studying finance to attend the conference, too. This can be a great way to explore the healthcare finance field, and to network with healthcare finance professionals.)
Blog: What is the purpose of this conference?
Jenny: The conference provides a comprehensive overview of a variety of key topics in healthcare finance, so it's great for folks who are newer to the field, and it can be a great refresher, too.
Blog: Where will this year's conference be located and how is the parking/public transit situation?
Jenny: The conference is being held at Mass General Brigham at Assembly Row in Somerville. There is onsite parking at a daily rate and the location is close to public transportation.
Blog: What speakers are you most excited about?
Jenny: We've got a fantastic agenda lined up, and I'm excited about all of it. Something new that I'm excited about is the Career Spotlight discussion. Panelists in the Career Spotlight – Tim Hogan, Karen Kinsella, AnnMarie Martinez and Tasha Hogeboom – will be sharing stories about their career journeys. We heard from young careerists at another HFMA MA-RI conference recently that they wanted to learn about leadership paths. The Career Spotlight Panel is a way to bring that content to our audience. Stories are powerful, and we learn so much from stories. The goal of the session is to spark interest in personal growth and career planning for our attendees. A bonus of the session is that attendees will be able to take away conversation starters for networking!
Blog: Is there anything fun or different about this year's conference?
Jenny: We're planning for some fun at the conference, for sure. We'll have some bean bag toss boards set up so that attendees can have some fun together and play during networking breaks in the conference. We've thrown a few new twists into the agenda, to make the conference more interactive with some panels and roundtable discussions. We're offering the conference in hybrid format this year – in person or virtual.
Blog: How many CPEs can you earn for attending?
Jenny: Attendees will be able to earn 6.0 education credits.
Blog: Anything else you'd like to share?
Jenny: There's a special price for students! There is also opportunity to volunteer for the planning committee for next year's conference!
Come join us on October 28th at the New to Healthcare Conference – we look forward to seeing you there.