The Healthcare Financial Management Association (HFMA) MA-RI Chapter and the New England Healthcare Internal Auditors (NEHIA) are excited to jointly present this highly anticipated 2.5 day in-person educational conference. The conference attracts compliance, internal audit, and healthcare finance professionals from throughout New England to learn from expert presenters in healthcare compliance, privacy, security, and internal auditing.
Meet the speakers for the HFMA MA-RI Chapter and the New England Healthcare Internal Auditors (NEHIA) 2.5 day in-person educational conference from November 29 to December 1, 2023. Click here to register!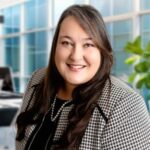 Laura McNamara, MBA, MS, CHC, CHPC
Compliance and Privacy Officer
Stony Brook Medicine Clinical Practice
Alex Wright, MHA, CRC, CEMC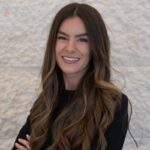 Associate Director, Compliance
Stony Brook Medicine Clinical Practice
Tell us about your compliance career journey.
Laura: My compliance journey started about seven years into my healthcare career when I accepted a role as the Lead Auditor of a 100-provider medical group in Oregon. In addition to auditing chart notes for billing accuracy, I met with newly hired providers to review the organization's code of conduct and compliance program. This kicked off my passion for compliance and provider engagement. I moved up to Seattle and eventually joined the University of Washington Medicine in various roles with a wide range of responsibilities, including managing both professional and facility billing auditing functions, presenting new employee orientation several times a month, and also the development and deployment of HIPAA/Privacy training across the entire enterprise. About five years ago, I relocated to the East Coast, where I am originally from, and I've been the Compliance and Privacy Officer for Stony Brook Medicine's Clinical Practice Management Plan and Accountable Care Organization here on Long Island, NY, for the past four years. That's where I met Alex, who was already on the team. She gave me a warm welcome and really helped me get up to speed quickly.
Alex: I caught the Compliance bug back in 2017 when I was asked to perform billing provider audits. Although I barely knew what compliance was then, the more I learned, the more interested I became. So, when a position opened in the Compliance Department within Stony Brook Medicine's Clinical Practice Management Plan (CPMP) the following year, I jumped at the opportunity and snagged the role. I began in the department as their Coordinator/Analyst and was quickly promoted to Senior Compliance Specialist. In January 2020, Stony Brook Medicine had a kickoff event for the Clinically Integrated Network (CIN) and Accountable Care Organization (ACO), where I volunteered to help hand out pamphlets to arriving guests. Little did I know that was the beginning of something great for both the department and myself. Shortly after, our department was tasked with performing a retrospective Hierarchical Condition Category (HCC) audit for CIN and ACO leadership, and our new focus area of training and education began. I became heavily involved in the work related to the CIN and ACO, and in 2021, I became the Risk Adjustment Compliance Manager and was promoted to ACO Compliance Manager in 2022. In these roles, I led, developed, and deployed more targeted training and education, created collaborative content like our CIN Spotlight podcast, and performed and oversaw HCC-specific auditing. Today, I serve as the Associate Director of Compliance, where I work alongside Laura and am able to put my rounded knowledge of compliance to use.
What are your tips on staying informed & effectively disseminating news, given the ever-changing healthcare landscape?
Alex: Staying informed and effectively disseminating news in the ever-changing healthcare landscape is crucial for healthcare professionals, policymakers, and anyone interested in healthcare. Some tips I recommend are to 1) diversify your news sources so you're not relying on a single outlet and to get information from reputable news organizations, government sites, healthcare journals, and academic research; 2) subscribe to healthcare newsletters from trusted sources, attend webinars and conferences; 3) join professional associations which often have newsletters they send to members; and 4) verify every bit of information to ensure accuracy before disseminating.
Laura: Alex has outlined the perfect tips to stay informed. Essential listservs include the Federal Register, CMS, and our MAC: National Government Services, to name a few. We have a monthly circuit of meetings we attend to provide updates, including those for administrative leadership, clinical leadership, the digital health committee, and the IT leadership workgroup. We deploy an e-brief every quarter with supplemental special bulletins when warranted, followed by a 90-minute virtual session called the "Coding Compliance Collaborative" that brings in about 100 attendees. I also report out to the Board of Directors at least quarterly and attend any and all meetings I'm invited to in order to provide up-to-date information on hot topics.
What does the future of healthcare compliance look like for you?
Alex: I feel the future of healthcare compliance will be driven by regulatory changes, data privacy and security, and technology advancements. As new regulations are introduced, or existing ones are updated, healthcare compliance will be forced to evolve with the ever-changing regulatory landscape. And with the increasing digitization of healthcare data, privacy and security concerns will become more critical. Compliance efforts will focus on implementing robust cybersecurity measures and ensuring patient data protection. By leveraging advancements and adapting to emerging trends, healthcare compliance can become more efficient, transparent, and patient-centric. We'll likely see increased reliance on artificial intelligence (AI) and advanced analytics to better detect fraud and risk and for enhanced efficiency and effectiveness of compliance programs.
Laura: I agree with Alex regarding technology advancements. We will see AI-powered tools and big data analytics positively impacting our compliance monitoring and reporting capabilities. And as the healthcare industry shifts towards the value-based care model that prioritizes quality outcomes and cost-effectiveness, compliance will need to focus on ensuring adherence to those standards and transparent outcomes reporting. Lastly, patients are increasingly taking an active role in their healthcare decisions. Patient-centric compliance efforts will need to consider patient preferences, their rights, and consent requirements as these practices will become more important to ensure trust and engagement.
If somebody googled you, what would they not find out about you?
Laura: They would not find that I am an avid baseball fan. My brothers and I played baseball as kids, and we used to watch the Albany-Colonie Yankees, the minor league baseball team for the NY Yankees. When living in Seattle, my wife and I were season ticket holders for the Seattle Mariners and even exchanged our wedding vows wearing their gear. We watch the Little League World Series yearly and attend college, minor, and major league games whenever possible. We've been to several stadiums, and next year, we plan to see games in Pittsburg and Baltimore since there are direct flights from our community airport. A bucket list item of mine is to see a Major League Baseball game in London or Mexico City.
Alex: If someone were to google me, they wouldn't find that I am an avid outdoorswoman. From a young age, I was out on a bass boat fishing in the early mornings and spent many weekends camping with my family. These are two things that have not been lost growing up. I take any opportunity to be outdoors – hiking, fishing, or camping. I also have two dogs, Brooklyn and Remi, who are my world. On weekends, you'll catch us in Upstate New York, taking hikes, exploring small towns, antique hunting, attending festivals, and trying new cideries, breweries, and restaurants!