Thank you to our conference sponsors, speakers, and participants. We are glad you could join us in-person this year!
What our conference sponsors are saying:
"The variety and depth of the conference speakers provided both concrete takeaways and conceptual challenges that can be used to strengthen any internal audit or compliance program." – Tully Saunders, Manager, Deloitte & Touche LLP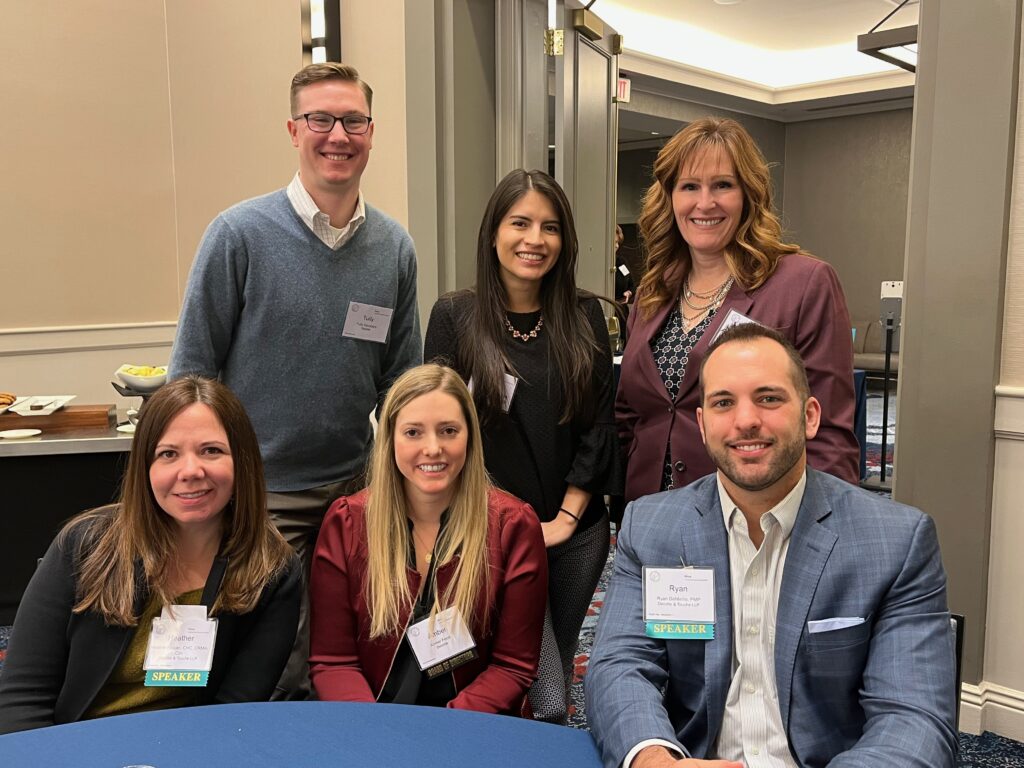 Deloitte & Touche LLP
Row 1: Tully Saunders, Manager, Jenny Penafiel, Senior Consultant, and Kelly Sauders, Partner
Row 2: Heather Hagan, Senior Manager, Amber Fecik, Senior Manager, and Ryan DeMerlis, Senior Manager
"I really enjoyed the conference. Bringing together a regional audience and having the opportunity to network with like-minded professionals was extremely beneficial for me. I was able to learn a lot about the current healthcare landscape and how colleagues have grown into their own careers over time. Everyone I spoke with was friendly, informative, and helpful. I very much look forward to taking more active role with this group in the future." – Matthew DiMatteo, VP Sales, Protenus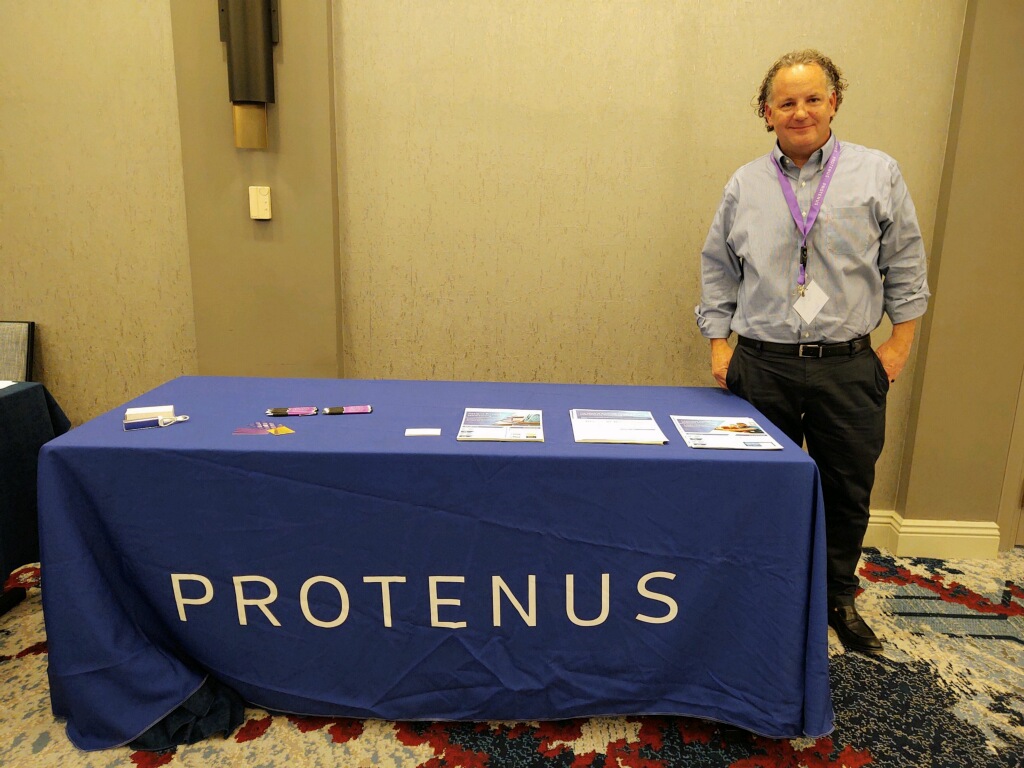 Matthew DiMatteo, VP Sales, Protenus
"The 2021 HFMA and NEHIA Compliance and Internal Audit Conference brought together a group of very talented and knowledgeable compliance professionals. The speakers and topics were very engaging which led to thought provoking conversations. Each year, the conference creates a warm and inviting atmosphere that allows for learning and networking that leaves you energized. I look forward to what next year will bring!" – Natalie Laaman, Sr. Consultant, BerryDunn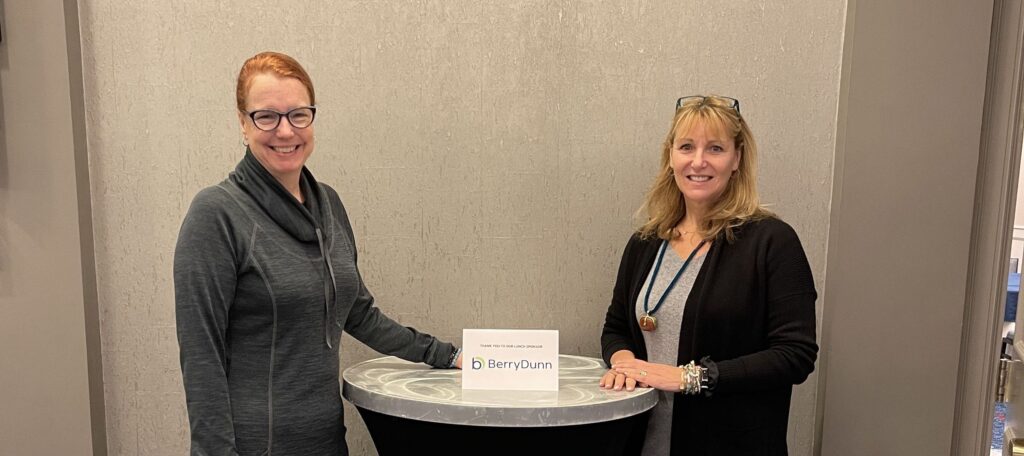 Commentary from our participants are saying:
"Another great conference filled with a wide variety of topic completely relevant to education and development of Internal Audit, Compliance and Risk professionals." – Robert Cournoyer,
AVP, Internal Audit at UMass Memorial Medical Center
"Communication, Gratitude, Perseverance and Integrity makes a great Compliance Team!!" – Angelina Rodriguez, Compliance Coordinator and WMC/Bon Secours Charity Health
"This is my first NEHIA-HFMA conference. It has been refreshing meeting new people with similar mindsets and goals. The speakers have been very informative. The organizers have been very helpful and did a great job! – Debbie Lupton, RHIT, CHC, Compliance Officer, Bayhealth Medical Center
"This conference brought together an excellent lineup of speakers who provided education with real life experiences." – Donna Owens, Internal Audit Officer, Bayhealth Medical Center
"The NEHIA-HFMA Compliance & Internal Audit conference is a great event to learn from industry experts and also have fun meeting people who work in the same profession. The conference helped me broaden my knowledge and understanding. Would attend again! Thank you Board and Speakers! The Power of Positive session was fun and engaging. The speakers gave excellent strategies on being positive professionally and personally. They were so full of energy and positive that it was contagious. Similarly, Pam D'Apuzzo's presentation was absolutely fabulous. She provided a lot of meaningful information in a very energetic manner. Thank you for sharing your knowledge. – Joy Bieker, Finance & Billing Compliance Officer, Bayhealth Medical Center
"Another year of fantastic educational sessions with excellent speakers and information to utilize".  – Deborah Lobb, Director, Compliance & Privacy, Verisma

Save the date for next year's Conference!
Wednesday, November 30 – Friday, December 2, 2022
Mystic Marriott, Groton, CT