Meet the speaker for the HFMA MA-RI Chapter and the New England Healthcare Internal Auditors (NEHIA) 3-day in-person educational conference.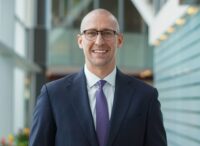 Destin Harcus, Executive Director of Internal Audit, AdventHealth
Tell us about your compliance career journey
In my junior year of college I was pursuing an accounting degree but wasn't sure how I wanted to use that degree to make a living. I saw a flyer for an internal audit program that was intended to set you up for an internship the following summer. I was fortunate enough to be offered an internship with Deloitte in their internal audit practice. Although my internal audit knowledge was still very limited at that point, I loved the challenge of identifying and recommending solutions to address risk. I started with Deloitte full time in 2009, mainly serving healthcare clients. One of the clients I served was AdventHealth, and a couple of years later I joined their internal audit team. When I look back to the start of my career, we've continued to see such a shifting risk landscape, spending our time focusing on risks that weren't even on our radar back then.
What one piece of advice would you offer young compliance professionals who are starting out in their careers?
In my opinion there is too much pressure on young professionals to identify the perfect career path. It's ok to start your career in finance and then shift to operations. It's ok to be a coder and have an interest in a HR role. One of the benefits of being an internal audit professional is that you get to live a "day in the life" of many other business functions without ever changing roles. You also have a natural opportunity to be curious and ask questions through the audit process. Take the pressure off yourself and enjoy the learning process. Sure, it takes some level of intention, but staying curious, being involved, and open to opportunities will lead you in the right direction.
What is one health care compliance area that you think has the potential to change drastically in the coming years that compliance professionals should keep on their radar and why?
Data privacy is already on everyone's radar, but to me it feels like we are just scratching the surface. Medical records are beginning to "talk" across organizations. What happens when your connected devices, like your Apple Watch, are connected to more than just Apple? How is your 23andMe data leveraged by healthcare organizations to provide you personalized medicine? It's scary and exciting at the same time, and internal audit/compliance professionals will continue to play a role in keeping that data safe and private.
If somebody googled you, what would they not find out about you?
I enjoy gardening and the excitement of growing your own food. My space is limited, but depending on the season I might have tomatoes, onions, peppers, strawberries, blueberries, papayas, limes, and lemons growing. The Florida weather makes it pretty easy, so that helps. I grew up picking and eating fresh beans and peas at my Grandma's house, so I realized pretty young that most things taste that much better right off the vine.