The New 2021 Revenue Cycle Conference Celebrity Speaker has just been announced: BRAD MARCHAND of the Boston Bruins!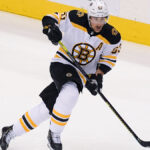 Don't miss out on your chance to virtually meet our celebrity speaker, Brad Marchand, on the last day of the conference! Register today!
Brad Marchand currently plays left wing for the Boston Bruins of the National Hockey League (NHL).  Marchand grew up in Hammonds Plains, Nova Scotia, Canada where his father was his coach and motivated him to play ice hockey.
Marchand was drafted 71st overall at the 2006 NHL Entry Draft by the Boston Bruins and has remained with the team ever since.  He made his NHL debut against the Nashville Predators in October of 2009.  In 2011, Marchand was a key member of the Stanley Cup-winning Bruins.  Brad became the Boston Bruins' All-Time Franchise Leader in regular-season overtime goals on March 6, 2018.  He also holds the record for most shorthanded goals in Boston Bruins history and is one (1) of only eleven (11) players in the history of the NHL to score two (2) or more goals in a Stanley Cup Final Game 7.
Marchand has also represented his home country of Canada a number of times, including winning a championship in the 2016 World Cup of Hockey.  He was the tournament's highest goal scorer and was ultimately named to the All-Star team.  Brad and his family run Marchand Homes, a construction company in Nova Scotia.  Additionally, Marchand and teammate Kevan Miller run the clothing line March & Mill Co, specializing in hockey, hunting, and outdoor apparel.  In his spare time, Marchand enjoys hunting, fishing, and boating.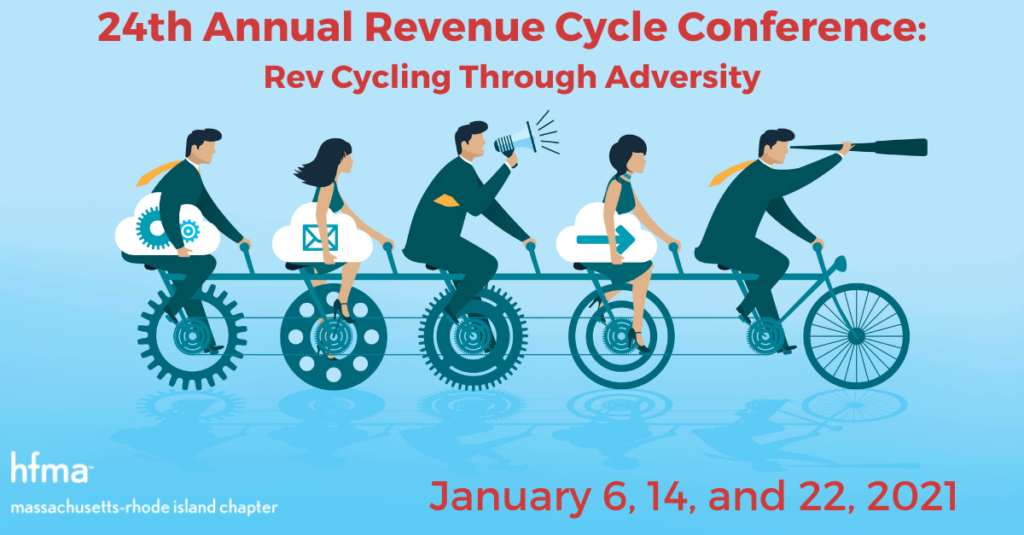 The Healthcare Financial Management Association (HFMA) of Massachusetts-Rhode Island cordially invites you to join us for our 24th Annual Revenue Cycle Conference (RCC) entitled: Rev Cycling Through Adversity. We will be offering THREE days of educational opportunities with a social event on the last day:
Wednesday, January 6 from 8:30 am – 12:30 pm EST
Thursday, January 14 from 8:30 am – 12:30 pm EST
Friday, January 22 from 12:00 pm – 5:15 pm EST
Click here to register today: https://cvent.me/0lq0dx