If you are interested in learning more about Value Based Care (VBC), join HFMA at the upcoming Health Care Delivery Transformation conferenceon March 28th. Joshua Mast, Senior Regulatory Strategist at Cerner will provide an introduction and foundation to this topic. He will be demystifying the alphabet soup of VBC, at a high level.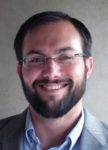 Joshua joined Cerner in September of 2011 on the Regulatory Compliance Practice consulting team and began researching Meaningful Use as well as consulting on the MU program with clients. He became the go to expert for the EHR incentive program at Cerner while gaining knowledge of EHRs, providers, and various regulatory topics.
He has continued to build his expertise and share knowledge for the past five years joining a new team at Cerner two years ago. This team is outside of consulting and focuses entirely on research, solutions strategy, Cerner positioning, and providing education to clients on regulatory topics. His focus within this group is the hospital setting and hospital based programs. He have also taken on several topics from the 21stCentury Cures Act, including information blocking, conditions of certification, and interoperability.
Joshua has a Bachelors of General Studies (BGS) from the University of Kansas with a major in psychology and a concentration in applied behavioral sciences and a JD from the University of Kansas School of Law. He is a member of the Kansas and Missouri State bars as well as a member of the American Health Lawyers Association and Certified in Healthcare Compliance (CHC) through the Health Care Compliance Association.
If you are interested in hearing more, registernow for the upcoming conference.